OUR SPONSORS,
FINANCIAL TRANSPARENCY AND ANNUAL REPORTS
DATA PROTECTION INFORMATION
Our sponsors
OUR SPONSORS, HELPERS FROM THE BEGINNING TO THE DAY, THANK YOU!
The Government Office of the Capital City of Budapest concluded a contract with us in 2020 in the priority labor market program called VEKOP-8.1.1-15 / 2015-00001 Road to the Labor Market for the purpose of wage cost support within the framework of a tender. The grant provided an opportunity to hire a person to contribute HUF 200,000 in wage costs over 6 months.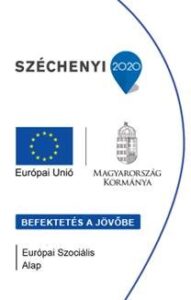 CIB Social Responsibility Foundation
Czech Ministry of Foreign Affairs
Department of Science and Technology Studies, University College London
Dr. István Pintér
Dunasecurity Kft
Human Resource Support Manager
Together with the Public Benefit Foundation for Youth
Organization for North Atlantic Cooperation
Metropolitan Labor Center
Metropolitan Municipality
UN Ambassador to the Gambia
Hartman-Rico Hungária Ker. Kft
IVLP International Visitor Leadership Program US State Department
Endre Jávor
Natalia Kerekes
Conservative Youth Association
Central Hungary Regional Labor Center
Ministry of Public Administration and Justice
Ministry of Public Administration and Justice Wekerle Sándor 
Laverna Kft.
Lord Doc.Settle Europ. Comm.
Hungarian Ministry of Foreign Affairs
Matus Alexander Lachova
Magyar Villamos Művek Zrt.
Microsoft Hungary
Norwegian Civil Fund
OTP Garancia Biztosító ZRt.
Pallas Athene Geopolitical Foundation
István Pete
Print-Moment Kft
Pulzus Plusz Kft.
Pulzus Zrt.
Secreteriat Intern Otan BD Leopold
Szerencsejáték Zrt.
Ministry of Social Affairs and Labor
Ministry of Social Affairs and Labor National Civil Fund Program
Táncsics Foundation
Wilton Park-Steyning (UK)
Who offered 1% of Personal Income Tax